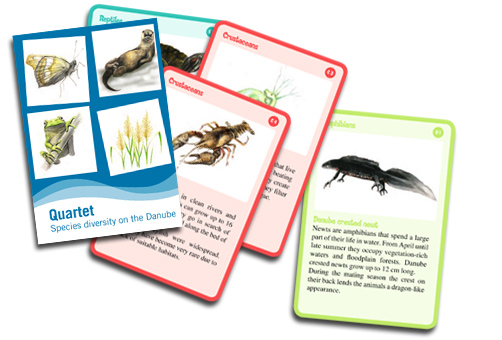 Family Cards
The set of cards "Species diversity on the Danube" is based on the principle of the traditional card game to produce families of four.
The cards provide pictures, facts and fascinating details about Danube fish species, typical birds, insects, reptiles, mammal species and specific plant species.
Use single cards as drawing models and for guessing games as well.